We have International Days for just about everything these days. But there's one we're missing: International Winnowing Day. Winnowing is an important and widespread chore around the world. It's quintessential women's work in that it's common, difficult, and underappreciated. So let's give it up for winnowing!
If you aren't familiar with the term, it's an ancient agricultural method for separating grain from chaff, hay, bugs, and anything else you don't want to eat. It's often confused with threshing, the step prior to winnowing that loosens the grain or seeds from the husks and straw. Once threshing is done, the beans or rice or wheat or termites are ready to be winnowed. There are some variations on the theme, but the basic practice is to use a flat basket and toss the mess into the air, letting the wind blow away what you don't want. In theory, you catch in the basket everything you want to keep, though there are usually some chickens loitering underfoot who are hoping you spill a few errant particles of food.
Let's take a look at some examples. Here's Frances Mtonga winnowing corn in Chibamu Jere, a small village in Malawi. She's pregnant, and she and other women in the village get support from a maternal health program of the Church of Central Africa Presbyterian. Her husband works in South Africa and sends home money to support her and their children.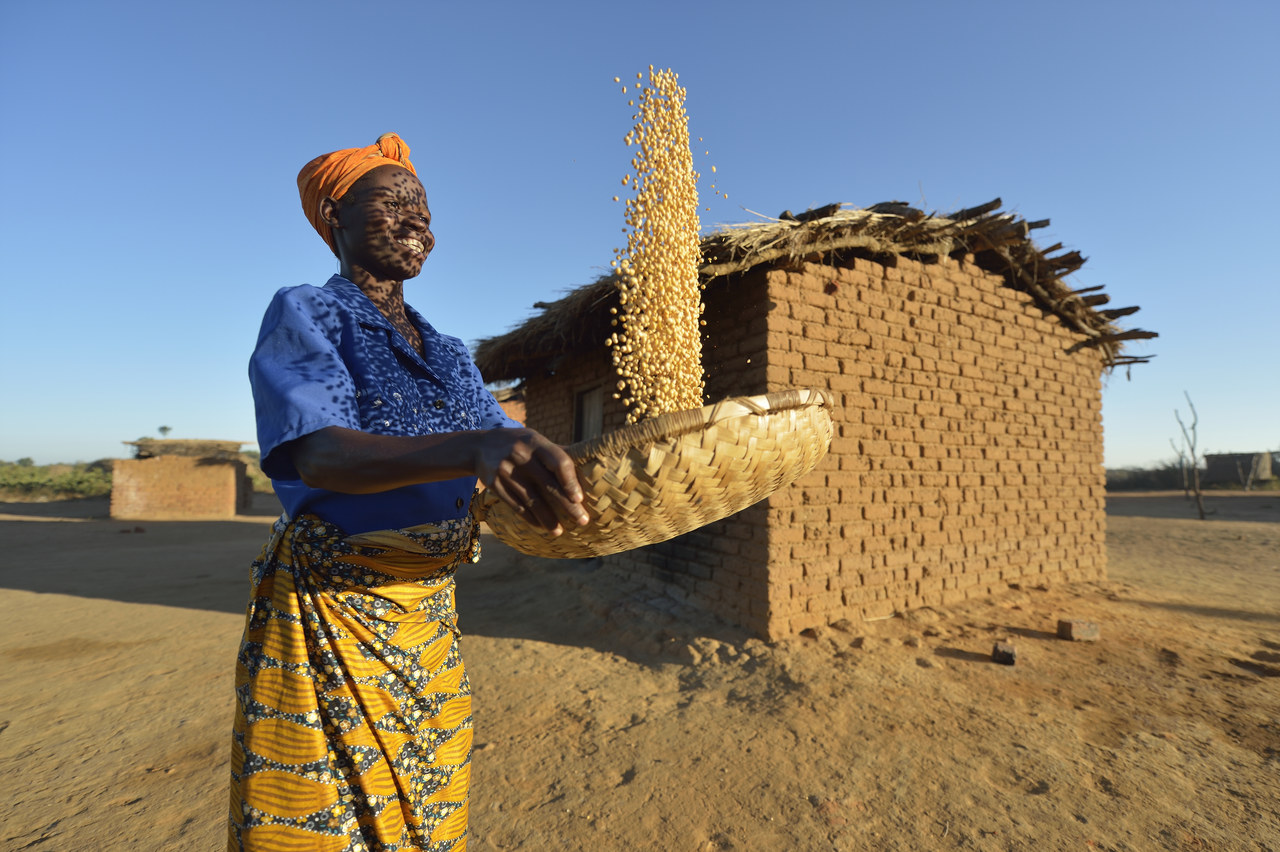 Here's another woman, Mektie Nkuna, winnowing in the same village. These are two different shots of her as I played with the early morning sunlight.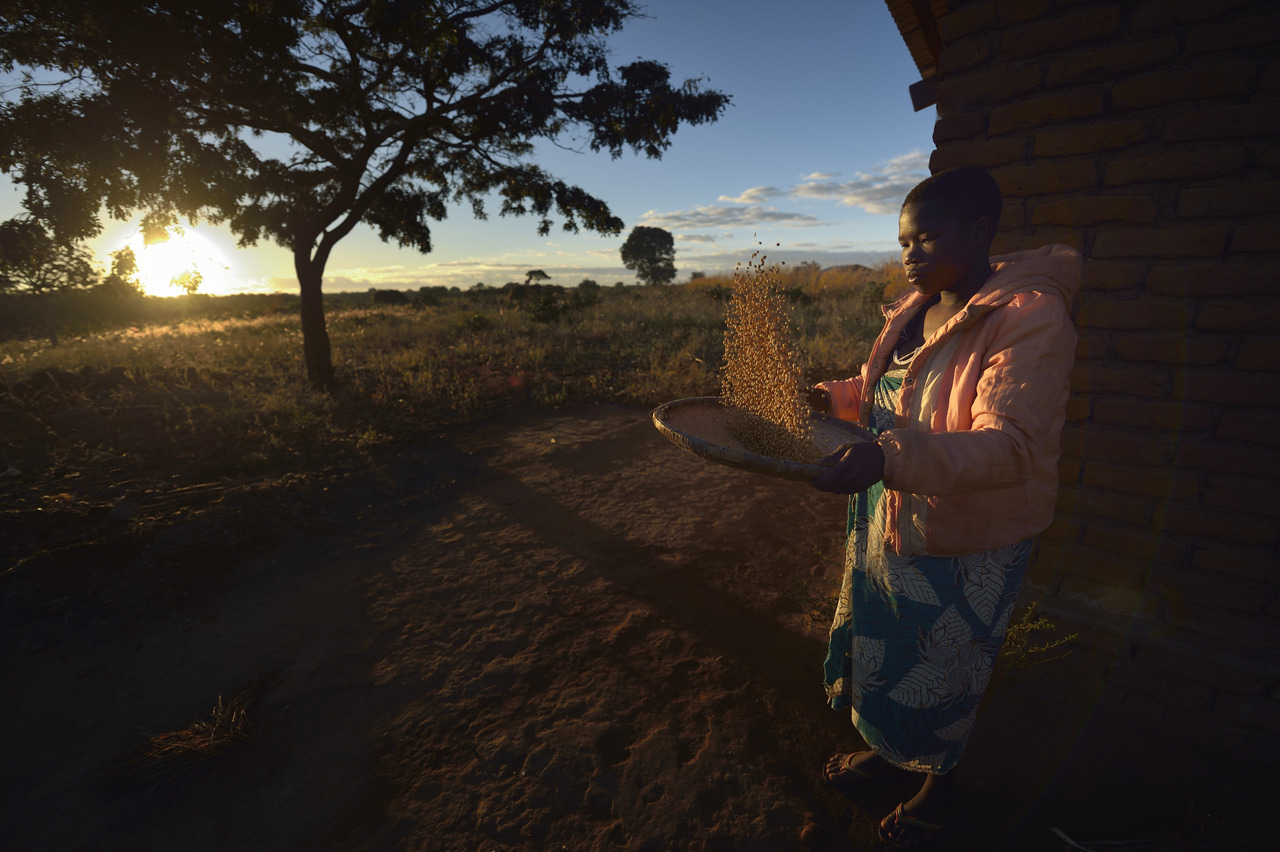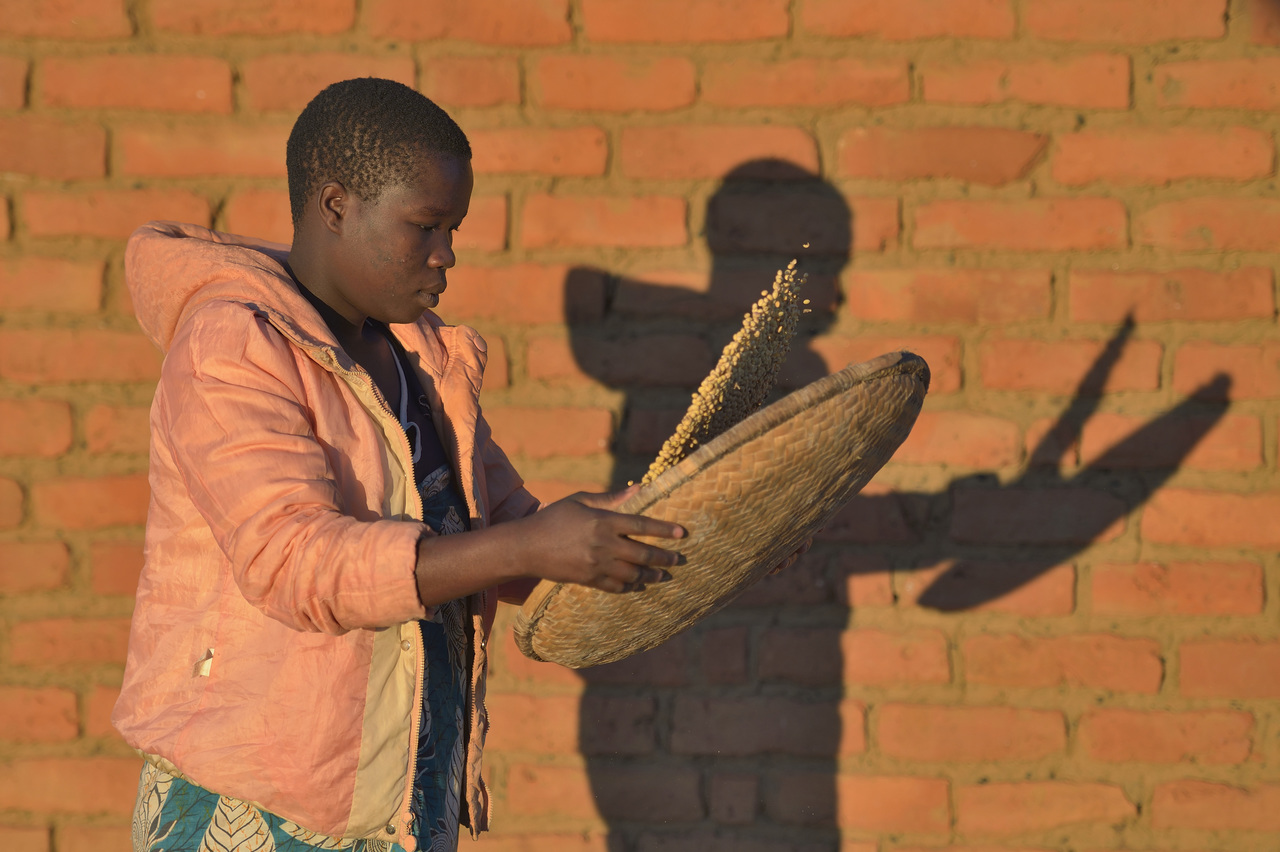 Winnowing isn't always a clean and neat process. Here are women winnowing beans in a displaced persons camp in Sasha, in the eastern Democratic Republic of the Congo, and rice in Battambang, Cambodia.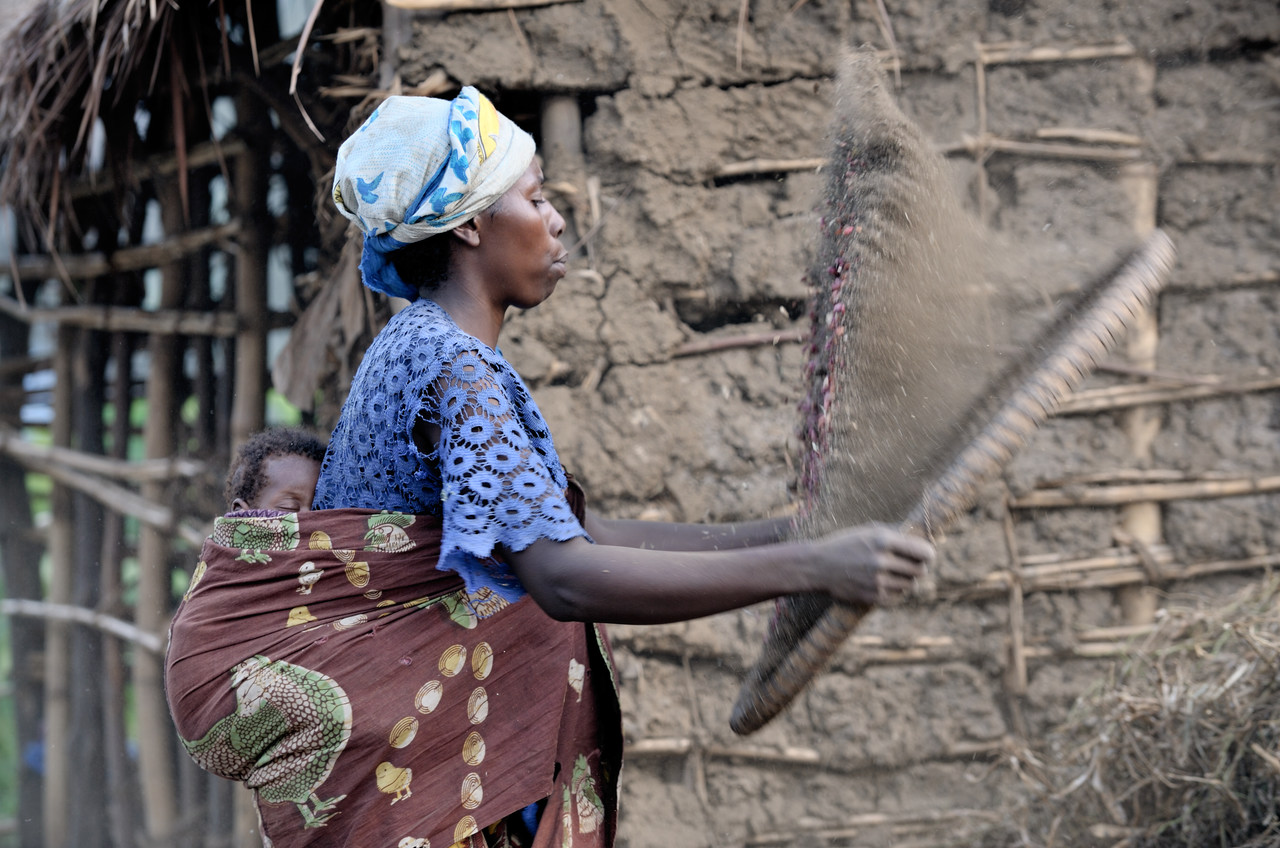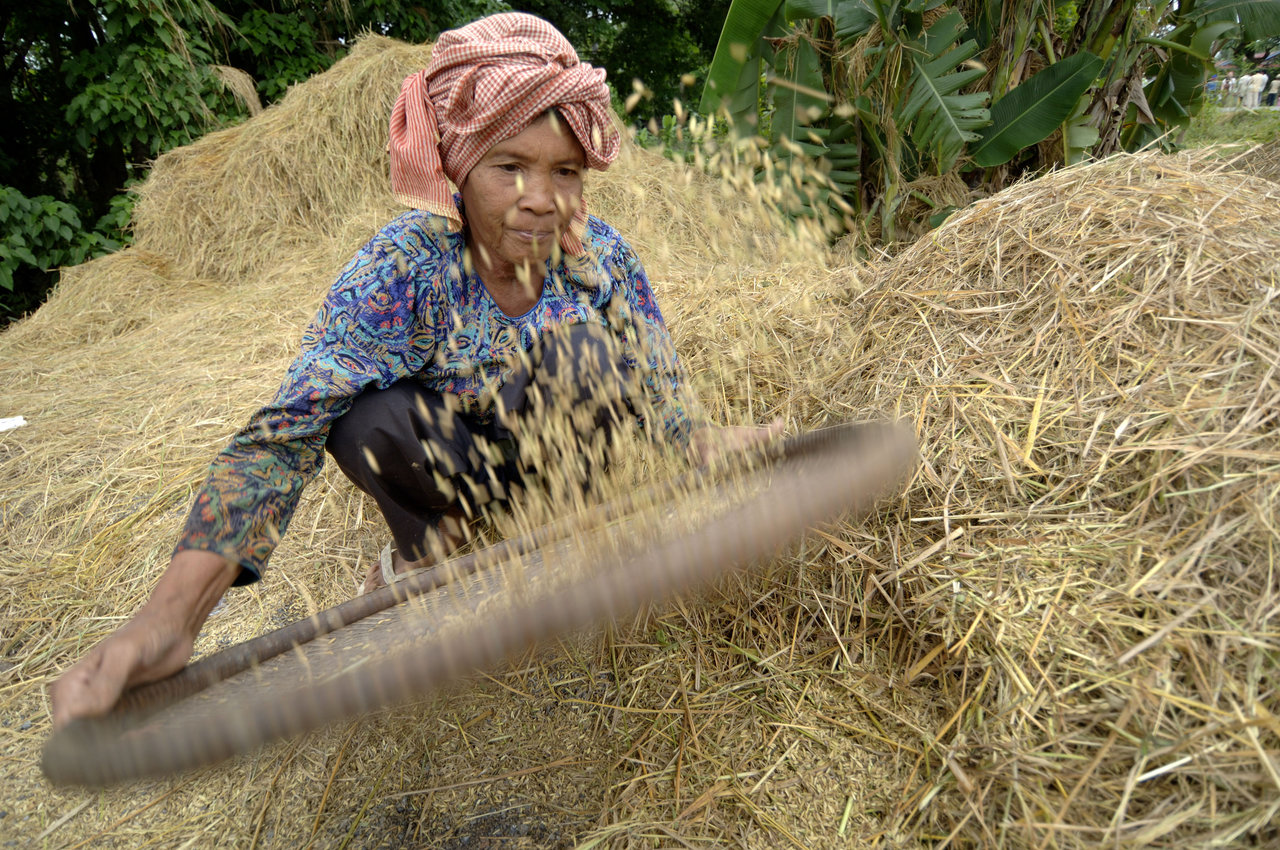 All sorts of agricultural products and other foods need winnowing. Here's a Palestinian woman in the West Bank village of Turmus'ayya winnowing olives she has just harvested.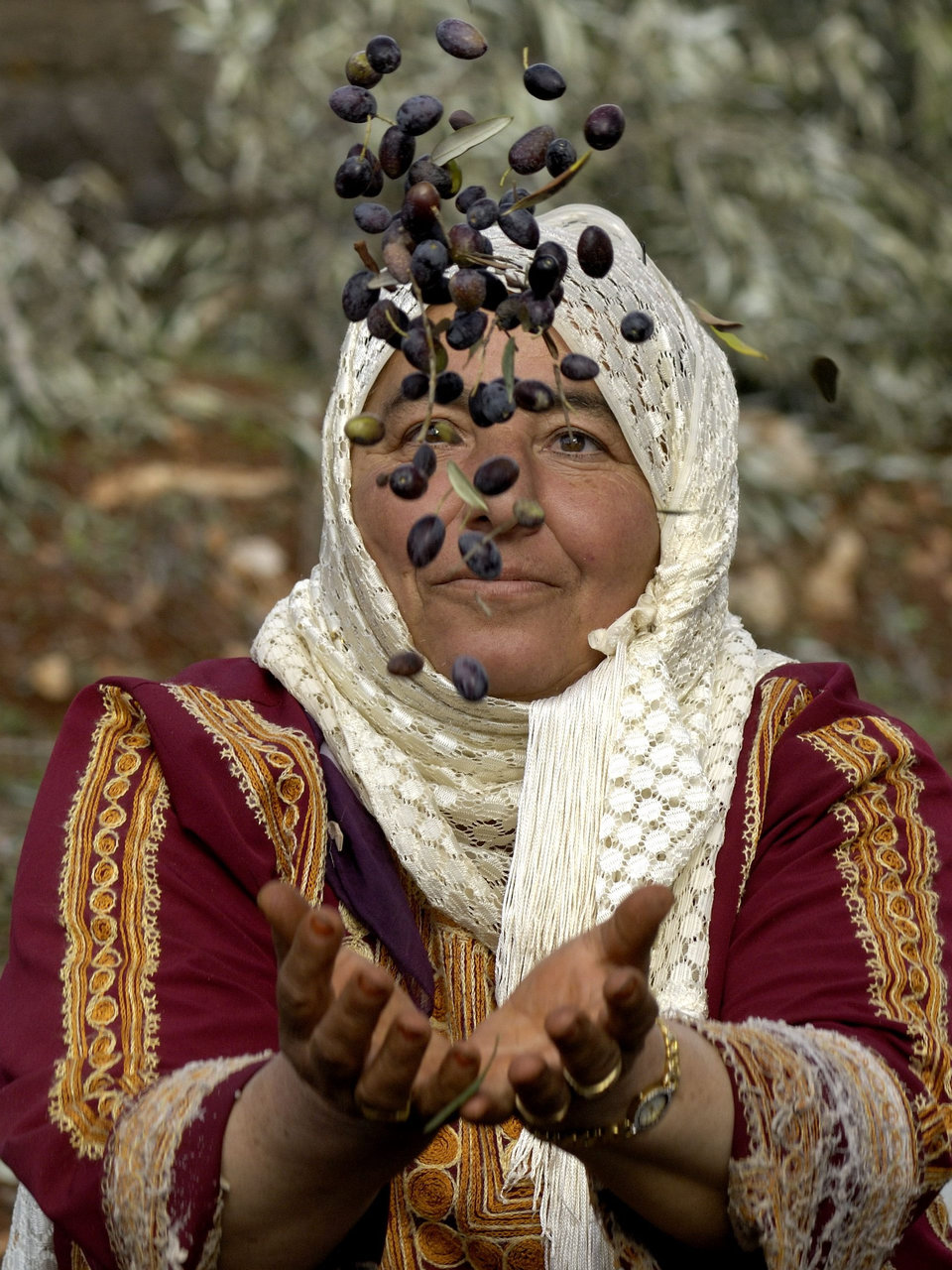 And here's Grace Janje winnowing termites (separating the wings from the edible, indeed, somewhat tasty body) in a camp for forcibly displaced families around the Catholic Church in Riimenze, South Sudan.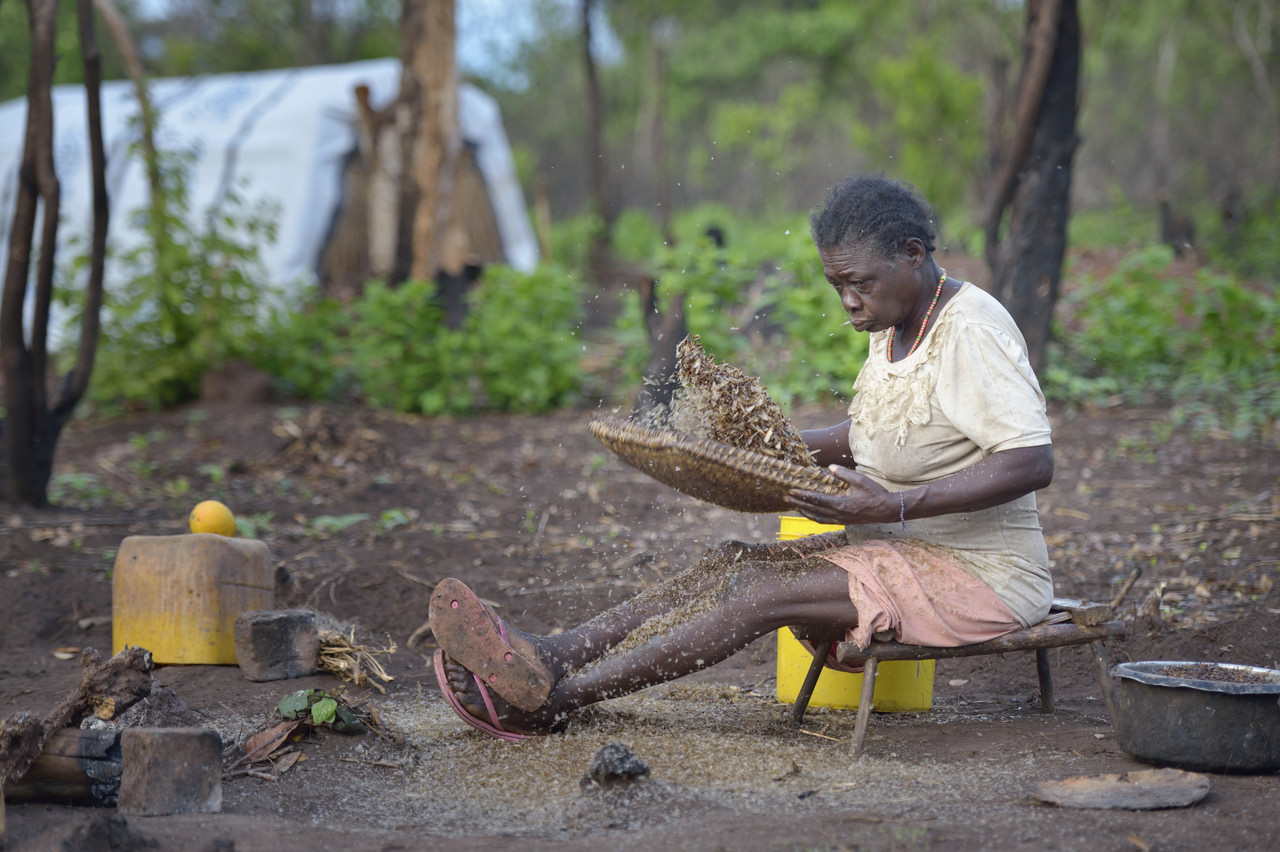 Women are great multitaskers, so winnowing often takes place in the middle of childrearing and other tasks. As her daughters play with a mobile phone, Aramatou Maiga here winnows grain to cook for her family in Segou, Mali. They were displaced by Islamist rebels from their home in northern Mali.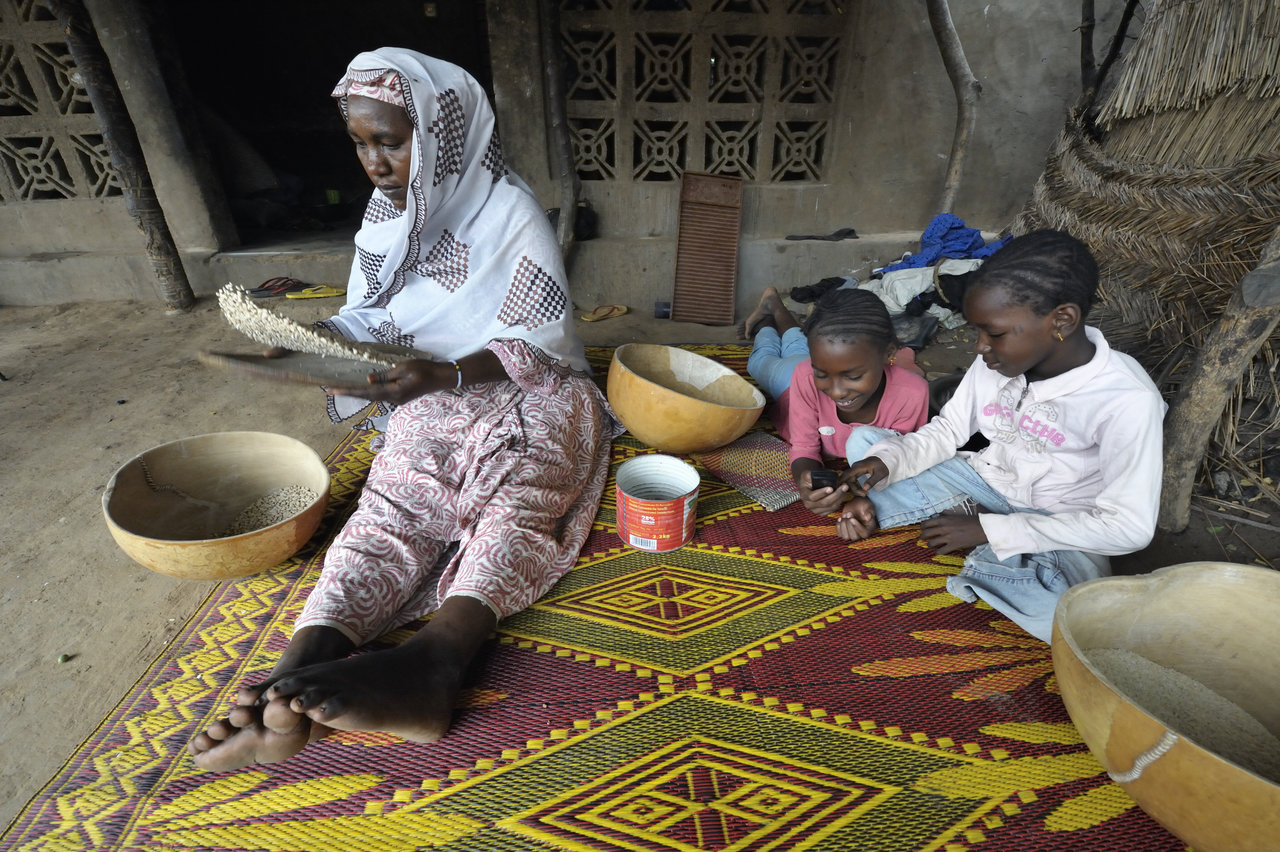 And here's Buji, an HIV-positive widow (who like many Indians prefers to use just one name), winnowing rice as her daughter Lakshmi Thirupathamma does her school work in front of their one-room home in Guntur, Andhra Pradesh, India.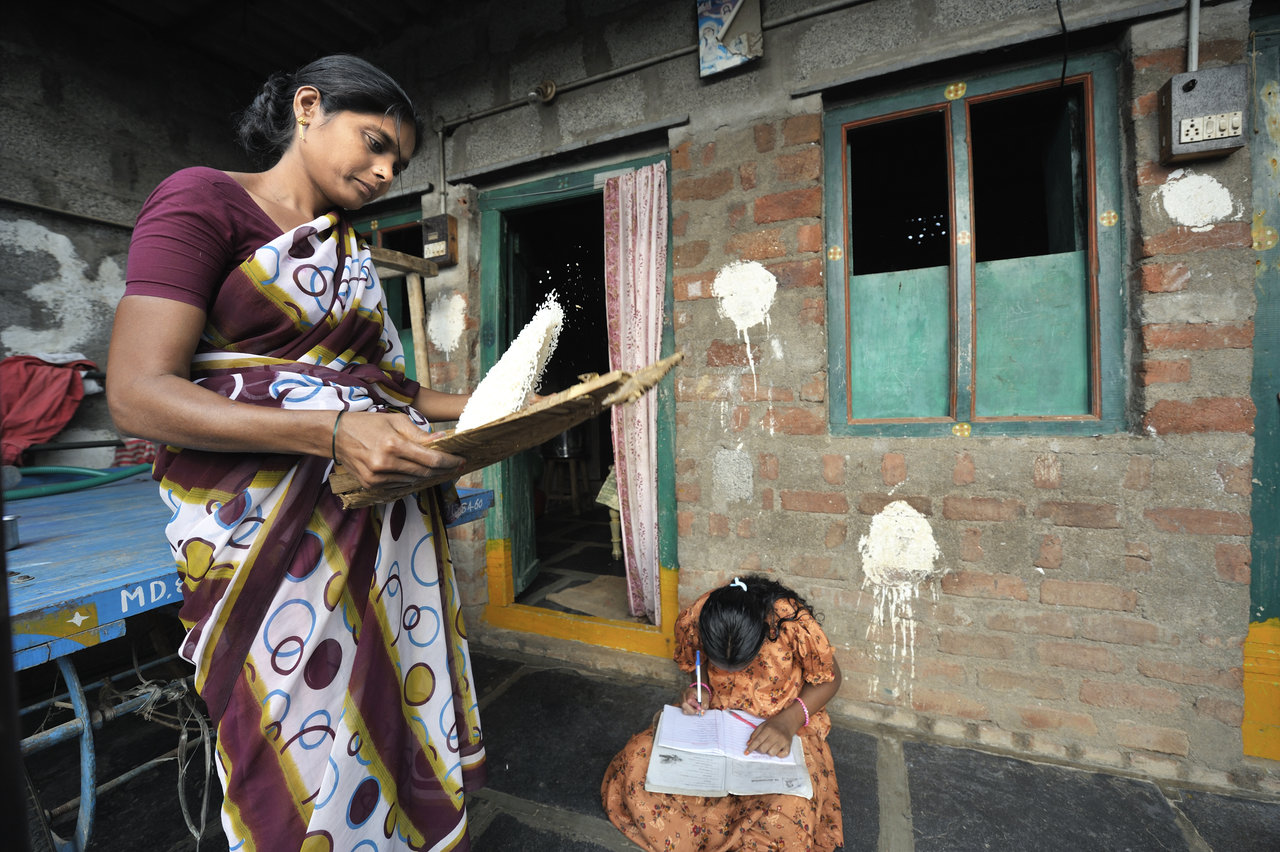 Sometimes women winnow by dropping the product into a container below, letting the breeze take away the chaff as gravity lends a hand. Here's 14-year old Sita Ghale winnowing grain in the village of Goljung, in the Rasuwa District of Nepal near the country's border with Tibet.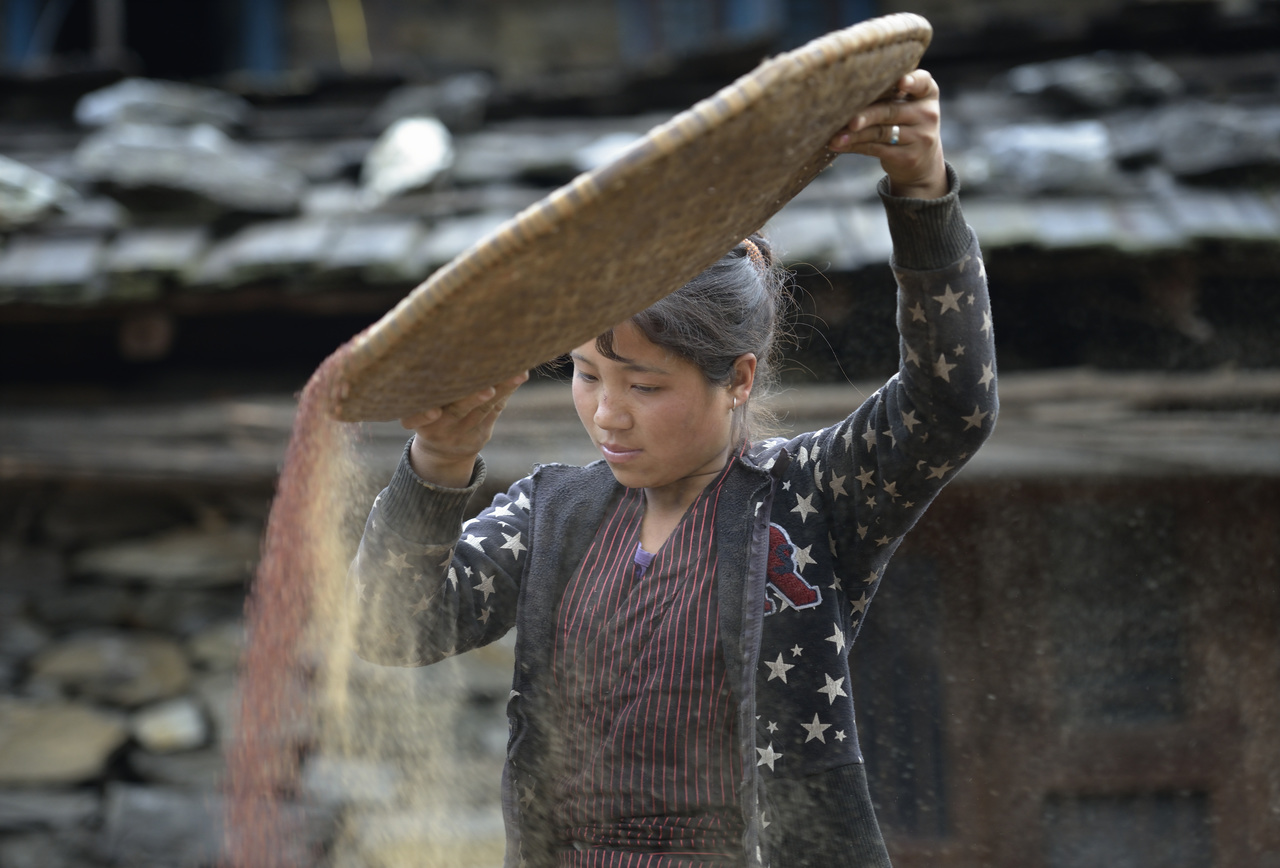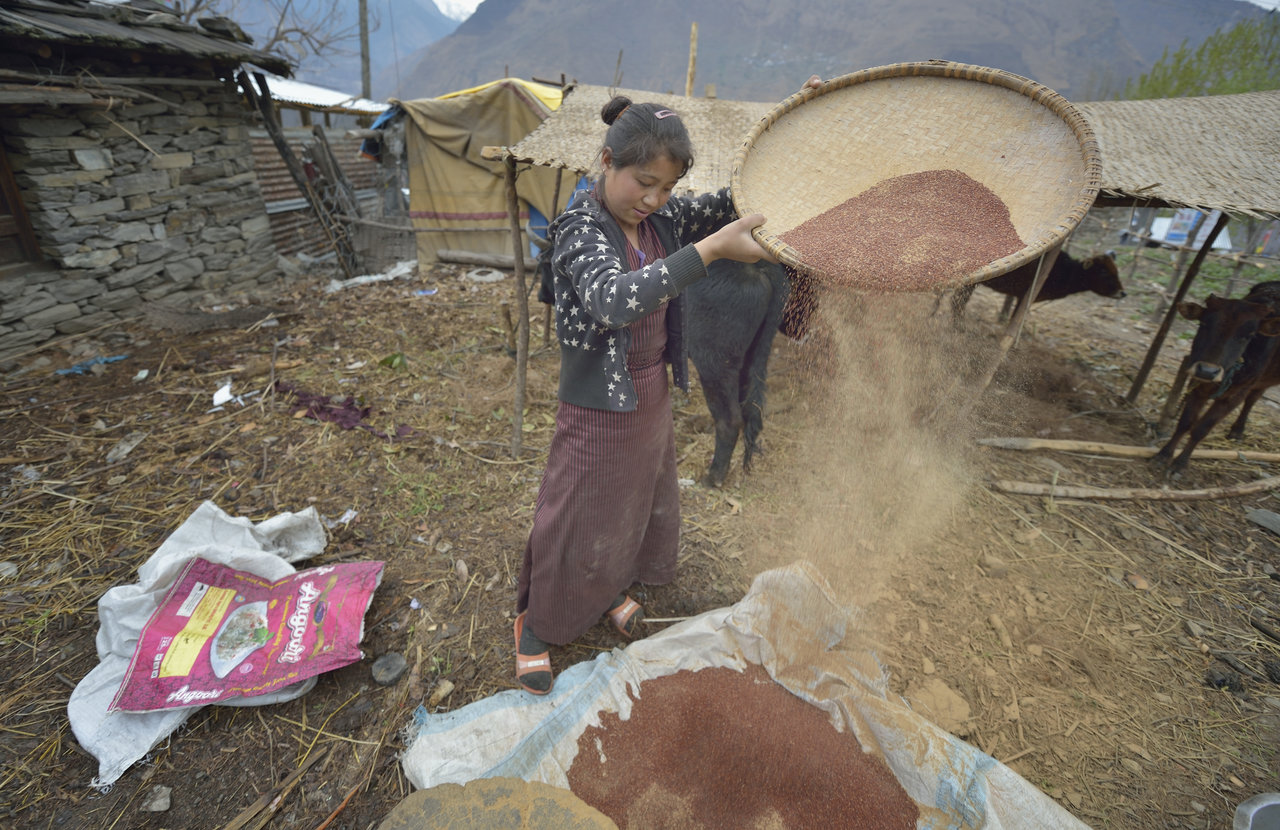 Here's a woman winnowing grain in the Doro Refugee Camp in Maban County, South Sudan. Doro is one of four camps in Maban that together shelter more than 130,000 refugees from the Blue Nile region of Sudan.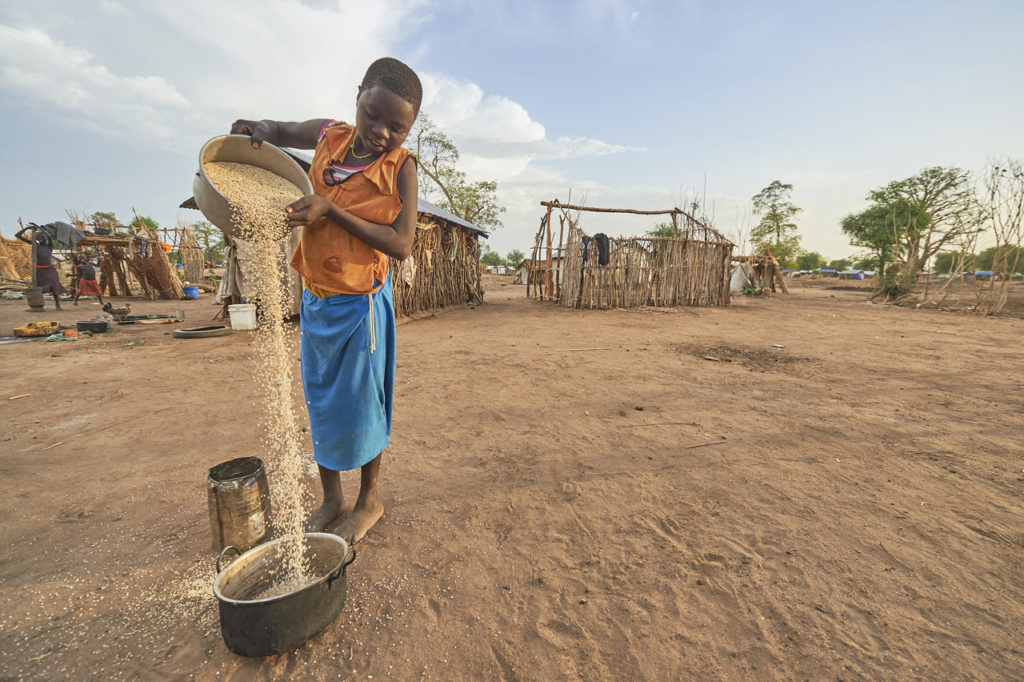 And here are women winnowing in the same fashion in two different camps in northern Uganda. They were each displaced from their homes by the Lord's Resistance Army.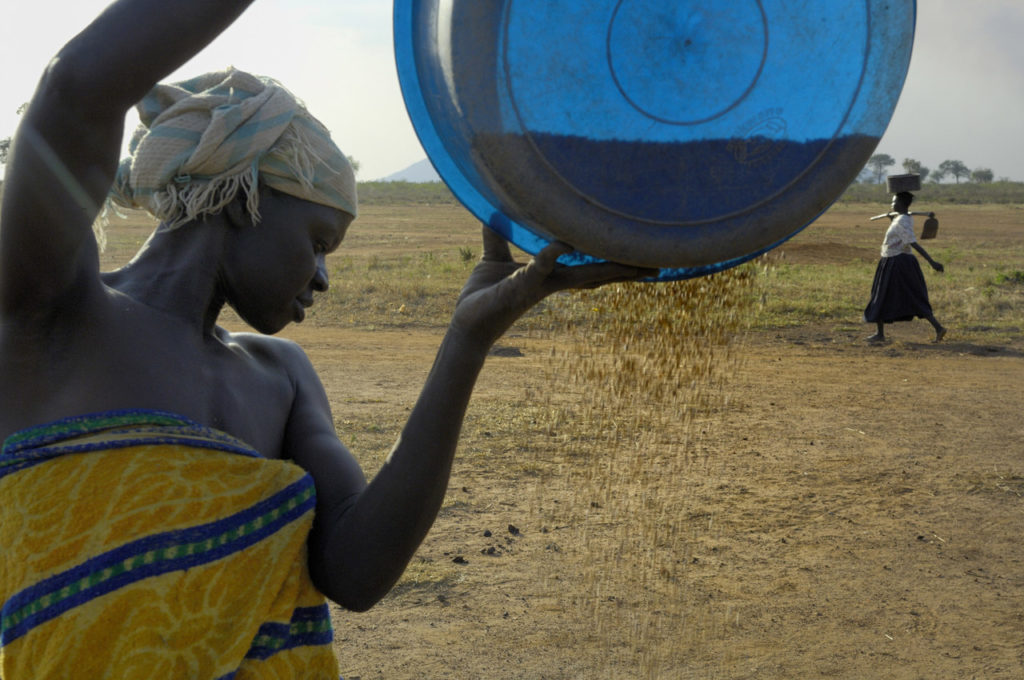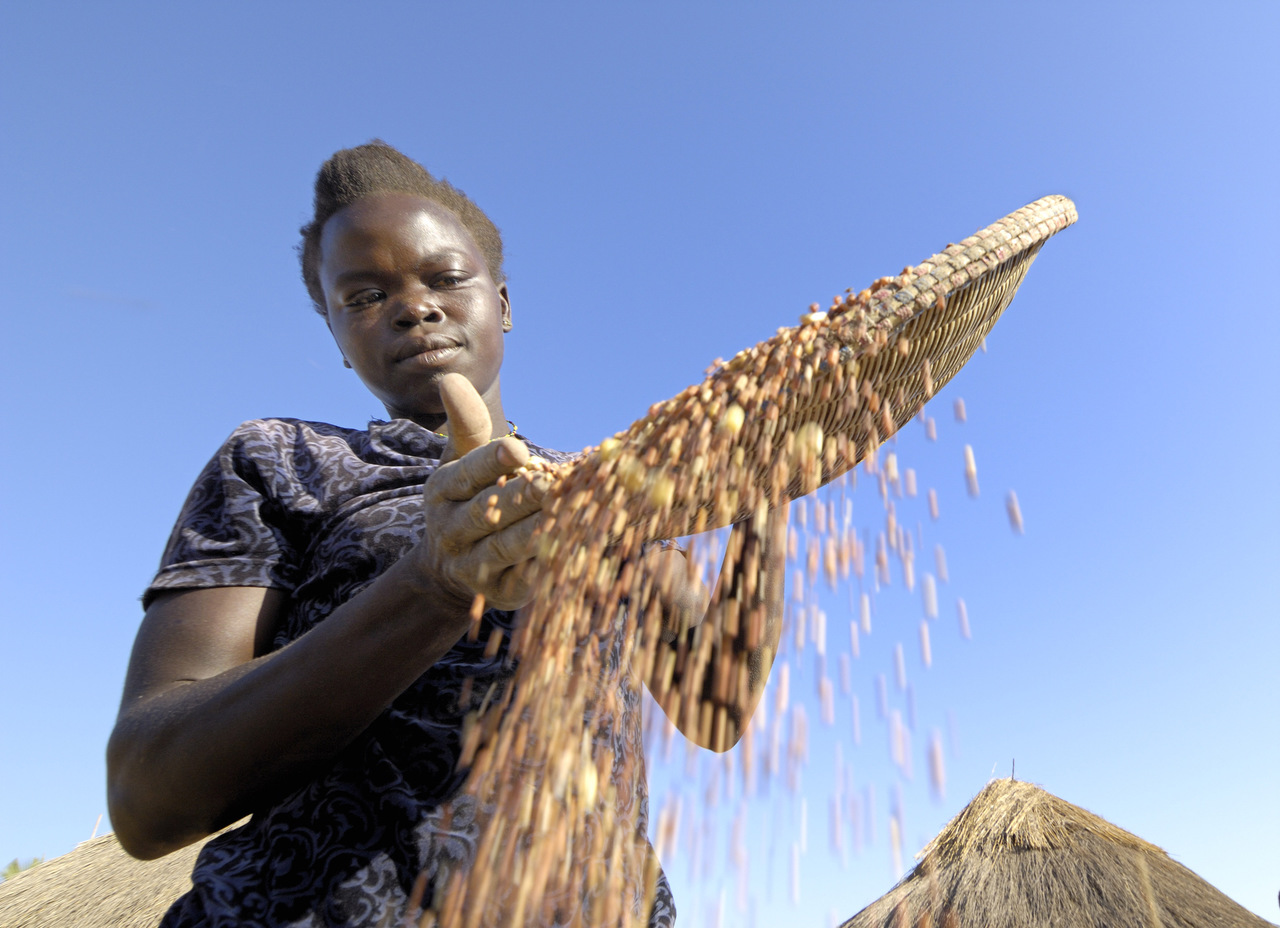 So let's declare an annual International Winnowing Day! Let's give thanks to the women who winnow, who patiently prepare food for the rest of us. It's part of the often unappreciated work they do to feed their families, no matter war or displacement or ill health or poverty. Let's give thanks for women like Chan Sy, here winnowing rice in the Cambodian village of Solang Kandal; Cebonet Alcide, here winnowing beans in Despagne, an isolated village in southern Haiti; and Anastansia Chavula, here winnowing corn at her home in Edundu, Malawi. Happy International Winnowing Day!